TLCC Numismatic Exhibits: October-November 2020 virtual meetings
Sample of display items from the October-November 2020 TLCC virtual meetings:
(Click on small images for a larger version.)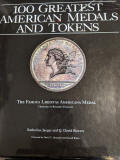 100 Greatest American Medals and Tokens book by Jaeger and Bowers.





Left: 1900-S Half Eagle ($5 gold coin). Purchased to celebrate the owner's (deceased) dadís 120th birthday on Oct. 15, 2020.
Right: 2000-dated Iceland 1000 Kronur coin commemorating the Leif Ericsson Millennium. These were struck at the Philadelphia Mint and are the same size and weight as a U.S. silver dollar.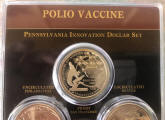 Left: Polio Vaccine Pennsylvania Innovation Dollar Set.
Right: 1962 Seattle World's Fair / Century 21 Exposition fare token (size 16mm).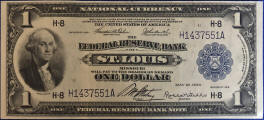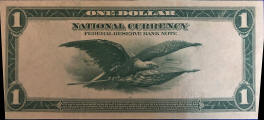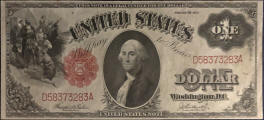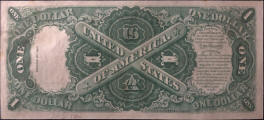 Top: 1914 Federal Reserve Bank of St. Louis $1 National Currency.
Bottom: 1917 $1 United States Note.