TLCC Numismatic Exhibits: November 2014 meeting
Sample of attendees and display items from the November 2014 TLCC regular meeting:
(Click on small images for a larger version.)




Left: Dan Duncan, co-owner of Pinnacle Rarities, gave one of his always-interesting presentations!
Center: Club member Bob F. with his Ephrata cap.
Right: "ATM Dad" shirt - no further explanation required!



Rare and authentic 1904 St. Louis Olympic Participation Medal.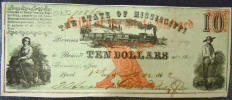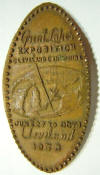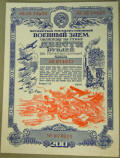 Left: 1862 State of Mississippi $10 note or bond.
Center: 1938 Great Lakes Exposition / Cleveland Centennial elongated cent.
Right: 1945 Soviet War Bond.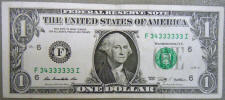 Left: 2008 Costa Rica 5 colones coin.
Right: Series of 2009 $1 bill (FRN) with seven 3's in the serial number.