TLCC Numismatic Exhibits: October 2013 meeting
Sample display items from the October 2013 TLCC regular meeting:
(Click on small images for a larger version.)


Coin jewelry made from United Kingdom farthing coins.







Left: English hammered coin.
Center: 1821 English (Great Britain) George III 1/2 crown silver coin.
Right: 1981 Charles and Diana commemorative crown.





Left: Swan River Colony (Western Australia) 150th anniversary commemorative.
Center: 1958 Canadian Silver Dollar commemorating British Columbia.
Right: Israel 1/2 new sheqel coin.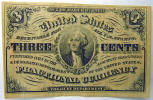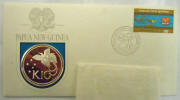 Left: 1863 U.S. Fractional Currency depicting George Washington.
Center: 1975 Papua New Guinea independence coin/stamp cover.
Right: 2009 $1 Federal Reserve Note with "radar" (palindrome) serial number.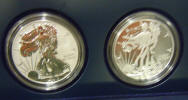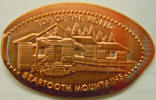 Left: Medal for 1990 ANA anniversary convention in Seattle. (PNNA hosted).
Center: U.S. Silver Eagle proofs (including "reverse" proof).
Right: Beartooth Mountains elongated cent.