TLCC Numismatic Exhibits: April 2013 meeting
Sample displayers and display items from the April 2013 TLCC regular meeting:
(Click on small images for a larger version.)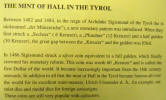 "The First Dollar of the World" - 1486 Mint of Hall in the Tyrol (restrike).





Left: 1777 Siberian 5 kopek coin, PCGS XF45.
Center: 1890 Swiss 2 rappen coin (well-worn).
Right: 1903 Japanese yen coin, NGC MS64.





Left: 1854 half cent, PCGS MS63RB (red-brown).
Right: 1942-S Mercury Dime - "Don's First Dime."





Left: Rare 1930 ANA Convention medal.
Right: 2013 Girl Scouts commemorative dollar.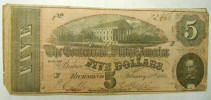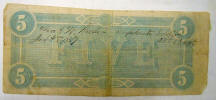 Left/Right: 1961-1965 Civil War Centennial Medal depicting Grant and Lee.
Center: Confederate $5 note signed on the back and dated 1867.





Left: Thailand 5 baht coin depicting Rama IX.
Right: 2012 Bank of Korea 50000 won Nuclear Security Summit commemorative coin.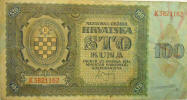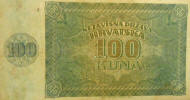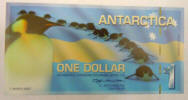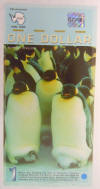 Left: 100 kuna banknote.
Right: Antarctica Overseas Exchange Office, Ltd., one dollar banknote depicting penguins.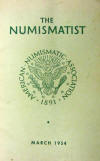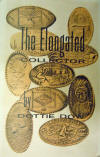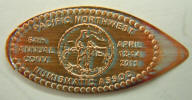 Left: 1972-D Eisenhower Dollar belt buckle.
Left Center: March 1954 issue of The Numismatist.
Right Center: The Elongated Collector by Dottie Dow.
Right: 2013 PNNA 64th Annual Convention elongated cent.