TLCC Numismatic Exhibits: February 2013 meeting
Sample display items from the February 2013 TLCC regular meeting:
(Click on small images for a larger version.)






Left: Richard III grout (British medieval coin).
Center: 1980 Queen Mother British commemorative coin.
Right: 1867 Victoria Florin (British coin, 2 shillings or 1/10 pound).





Left: 1796 Silver Dollar, PCGS Questionable (not slabbed).
Right: 1906 Thompson Restaurants souvenir resembling 1851 $50 gold piece.




1975 Norwegian 5 Kroner coin commemorating 150 years of organized emigration from Norway.





Left: 1962 Seattle World's Fair (Century 21 Exposition) commemorative medal.
Right: 2000 Liberty "One Concept" private pattern coin.





Left: "Neutron Irradiated Dime" from 1964-65 New York World's Fair.
Right: Set of five cathedral medals including Westminster Abbey.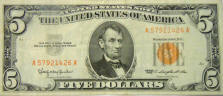 Left: 1963 $5 United States Note with altered (color?) Treasury seal.
Right: A 1964-P dime certified by the American Alliance Coin Grading Service (AACGS).