TLCC Numismatic Exhibits: March 2012 meeting
Sample displayers & display items from the March 2012 TLCC regular meeting:
(Click on small images for a larger version.)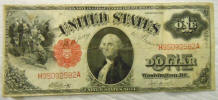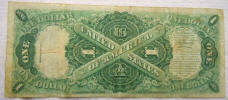 Left: Guest speaker Brian Wagner. (Topic: "Small Cents: From Flying Eagles to Indians to Lincolns")
Right: Series of 1917 $1 United States banknote (red seal).







Left: English hammered coin (compare with similar coins last two months).
Center: Chinese 2012 Year of the Dragon 1/2 Troy ounce silver bullion piece.
Right: Canadian 2010 Vancouver Olympics commemorative $25 coin.







Left: 1962 Saint Christopher / Seattle World's Fair commemorative medal.
Center: 1976 Bicentennial Journey / American Freedom Train commemorative medal.
Right: 2012 Grays Harbor Coin Club 50th Coin Show commemorative medal.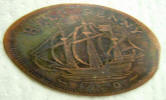 Left: 1966 Washington quarter with broadstruck (out of collar) error.
Center: Elongated 1960 British halfpenny.
Right: 1981 Dominican Republic 1981 5 centavos coin with major off-center error.






Left: German Burg Eltz (a medieval castle) commemorative medal.
Left Center: 1946 ANA Convention - Davenport, Iowa / state centennial medal.
Center: Iowa Numismatic Association commemorative medal set.
Right Center: 1982 George Washington 250th anniversary commemorative half dollar.
Right: 2010 Scouting centennial commemorative dollar.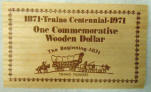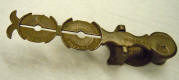 Left: Tenino, Washington centennial (1871-1971) commemorative wooden dollar.
Right: Antique coin scale.