TLCC Numismatic Exhibits: February 2012 meeting
Sample displayers & display items from the February 2012 TLCC regular meeting:
(Click on small images for a larger version.)






Left: Guest speaker Dan Duncan from Pinnacle Rarities.
Left Center: 1898-O Morgan Dollar, PCGS MS62 (old holder).
Right Center: 1923 Peace Dollar, weak strike.
Right: 1858 Seated Liberty Half Dollar love token ("Mary").






Left: ANA Convention medal/badge - 1958 Los Angeles ... Fiesta de Dinero.
Center: 1925 Norse American medal unique trial specimen struck at Philadelphia Mint.
Right: 1921 Saxony porcelain money set.







Left: English hammered coin (compare with similar coin last month).
Left Center: 1904 Russian 5 Roubles gold coin.
Center: 2008 Ireland first year of issue €100 1/2 ounce gold proof coin.
Right: 2006 Vanuatu 10 Vatu coin with colorized butterfly.





Left: U.S. Military Joint Special Operations Command medal.
Right Center: United States Coast Guard Association (USCGA) medal.
Right: 1974 Kennedy Half with Hobo-style engraving of beard and hair.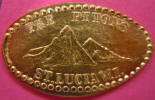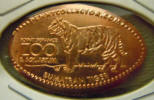 Left: St. Lucia (West Indies in the Caribbean) / The Pitons elongated cent.
Center: Two Point Defiance Zoo (Tacoma, WA) elongated cents.
Right: TLCC club member Bob Kinsedahl!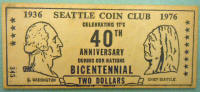 Left: Two Dollar United States Notes with red Treasury seal, 1928-1963.
Center: 1976 Seattle Coin Club 40th anniversary leather souvenir $2 note.
Right: Royal Canadian Mint medallion.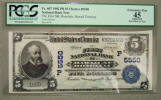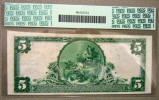 1902 National Bank Note: The First NB, Honolulu, Hawaii Territory (Charter #5550).
Graded EF 45 by PCGS Currency.