TLCC Numismatic Exhibits: January 2011 meeting
Sample display items from the January 2011 TLCC regular meeting:
(Click on small images for a larger version.)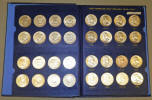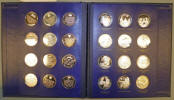 Left: Franklin Half Dollar set.
Center: "Divine Homo" man and woman art medal.
Right: Legacy of John F. Kennedy silver medal set.







Left: (1961) Continental Dollar restrike, HK-854 white metal, NGC MS66.
Center: 1957 Ceylon 5 rupees commemorative coin, 2,500 years of Buddhism.
Right: 2009 Banco de Cabinda 4 reais coin.






Lucky or Souvenir "Pennies" of various designs including 1915 Panama-California Expo and Mt. Rainier.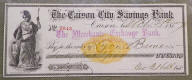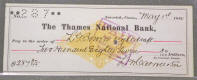 Left: 1877 The Carson City Savings Bank check.
Center: 1880 The Thames National Bank (Norwich, Conn.) check.
Right: 1902 "Ben Day" check from The Nassau (?) Bank, New York.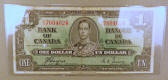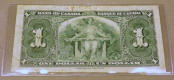 Left: 1870s checks from The Grocers and Producers Bank of Providence, Rhode Island.
Left Center: Henfrey's Guide to English Coins.
Center: State of Rhode Island / Bank of America $1 and $2 banknotes.
Right: 1937 Bank of Canada $1 banknote.




Left: Group of 12 U.S. "Bust" type half dollars.
Center/right: Apparently fake U.S. silver dollars, including 1906-dated silver eagle!