TLCC Exhibits: August 2010 meeting
Sample display items from the August 2010 TLCC regular meeting:
(Click on small images for a larger version.)





Left: 1959 Alaska Statehood medal by Medallic Art Company.
Right: 2010 Alaska silver round.





Left: 2010 Canada commemorative coin set for Vancouver Winter Olympic Games.
Right: 2010 Canada $3 square-shaped coin depicting an owl.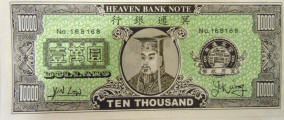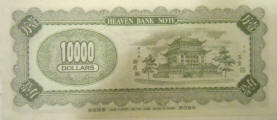 Left: Chinese "Hell Note," placed on graves!
Right: Chinese Ten Thousand Dollars "Heaven Bank Note" depicting temple on the back of the note.
This is apparently a fantasy item for U.S. collectors and is not actually placed on graves!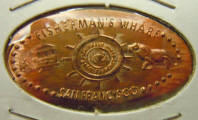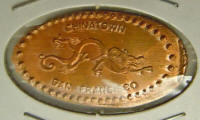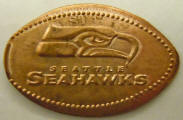 Left/center: San Francisco elongated cents: Fisherman's Wharf and Chinatown.
Right: Seattle Seahawks elongated cent.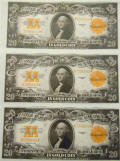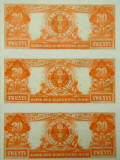 Left: 1925 Norse American medal, thick planchet, NGC MS 63.
Right: 1920's U.S. $20 Gold Certificates.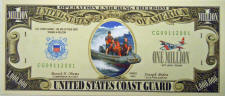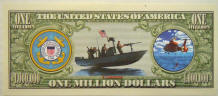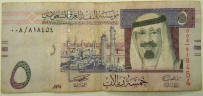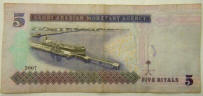 Top: U.S. Coast Guard "Million Dollars" souvenir non legal tender note.
Bottom: 2007 Saudi Arabia 5 riyals banknote.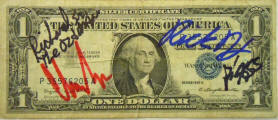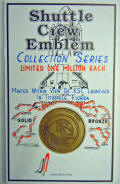 Left: 1957A $1 U.S. Silver Certificate, autographed by the stars of the History Channel's program "Pawn Stars":
Rich, The Old Man, Chumlee and Cory in Las Vegas.
Right: Space Shuttle crew emblem commemorative medallion for ill-fated 1986 Challenger mission.