TLCC Numismatic Exhibits: November 2009 meeting
Sample display items from the November 2009 TLCC regular meeting:
(Click on small images for a larger version.)


Longtime TLCC member Norm Mikat speaks on "The Joys of Being a Collector."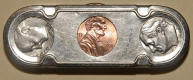 Left: Uncirculated 1909-S-VDB Lincoln Cent.
Center: Some sort of metallic coin holder with two dimes and a cent.
Right: Roosevelt Dime error, more than 50% off center strike.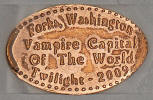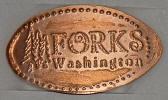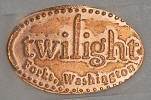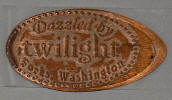 Forks, Washington "Vampire Capital of the World" elongated cents.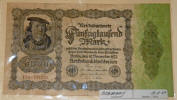 Left: German Reichsbanknote dated 19 November 1922, denomination 50,000.
Center: Japanese banknotes, denomination 50 (yen?).
Right: Whitman Encyclopedia of U.S. Paper Money by Q. David Bowers.





Left: Japanese 1,000 yen silver proof coin commemorating 2003 Winter Asian Games.
Left Center: So-called dollar for 1939 San Francisco Golden Gate International Exposition.
Right Center: Parachute Brigade medal, India.
Right: 2009 U.S. Mint Abraham Lincoln Coin and Chronicles Set.