TLCC Numismatic Exhibits: September 2009 meeting
Sample display items from the September 2009 TLCC regular meeting:
(Click on small images for a larger version.)




Left: 1802 "Bust" type silver dollar, NGC MS-61.
Right (center): 1903 Japan silver one yen coin, NGC MS-64.
Right: Replica of 1908 Saint-Gaudens $20 gold coin.





Left: 1998 Crispus Attucks (Black Revolutionary War Patriots) commemorative dollar.
Right: Tacoma Fallen Firefighters Memorial / IAFF commemorative medal.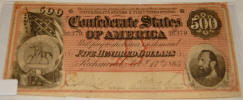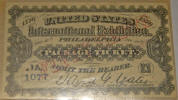 Left: 1864 Confederate States of America $500 banknote.
Right: 1876 International Exhibition (U.S. Centennial), Philadelphia, admission ticket.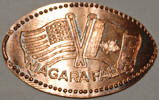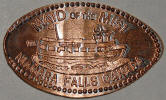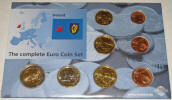 Left: Niagara Falls elongated cents (including Maid of the Mist tour ship).
Right: Euro coin set from Ireland.




Left: 1904 Louisiana Purchase Exposition, St. Louis, medallic badge.
Center: Republic of Panama 50 centesimos and One Balboa coin album page.
Right: U.S. fractional currency shield.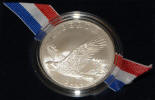 Left: Boy Scout medallion of some kind.
Center: 2008 Bald Eagle commemorative coin.
Right: 2009 Two Maui Trade Dollars "Good For" token.