TLCC Numismatic Exhibits: August 2009 meeting
Sample display items from the August 2009 TLCC regular meeting:
(Click on small images for a larger version.)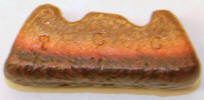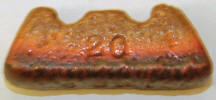 Tacoma Coin Club souvenir copper ingot #20, issued in 1959. (See TCC memorabilia catalog, page 1b.)




Left: 1923 "Lucky Penny."
Left center: Slabbed coin melted by radiation used to scan packages after 9/11.
Right center: 1992-S clad dime, NGC PF 70 Ultra Cameo.
Right: 1898-O Morgan Dollar, NGC MS 63 with mint error (curved clip at 5:00).





Left: 1920 Canadian large cent.
Right: 1997 and 1998 Canadian 50 cent proof coins.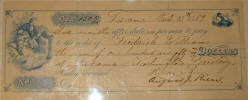 Left: 1942 and 1944 Soviet Union war bonds or similar items.
Right: 1889 check written in Tacoma.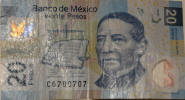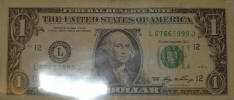 Left: 2006 Mexican 20 pesos banknote.
Right: 2006 U.S. dollar bill with serial number ending in 999.





Left: Japan 1000 yen commemorative coin – anniversary of local autonomy law, Nagano.
Left center: Bob Hope / Chrysler Classic golf tournament medallion.
Right center: U.S.S. Turner Joy medallion.
Right: 2009 Century Link medallion.