TLCC Numismatic Exhibits: May 2009 meeting
Sample display items from the May 2009 TLCC regular meeting:
(Click on small images for a larger version.)





Some TLCC club members viewing items, or in the case of Todd on the right,
giving his talk on "Morgan Dollars and VAMs!"






left: 1891-CC Morgan Dollar, PCGS XF45.
Center: 1888-O Morgan Dollar, VAM-4, "Hot Lips" variety, VAM "Top 100," NGC VF 20.
Right: Another 1888-O Morgan Dollar, VAM-4.





Left: Jefferson National Expansion Memorial / St. Louis medal.
Right: 1964 St. Louis Bicentennial medal.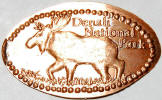 Elongated cents: Disneyland, Denali National Park, U.S. Bicentennial/San Francisco, Mt. Hood Railroad.






Left to right: 1918 Lincoln-Illinois commemorative half, 2009 Lincoln commemorative silver dollar,
1955 "Doubled Die" Lincoln cent (NGC), 2009 Braille commemorative silver dollar.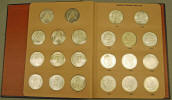 Left: 1795 Russian 5 kopeks copper coin.
Center: 2009 Ultra High Relief Double Eagle Gold Coin, U.S. Mint packaging.
Right: Morgan Dollar date set in an album.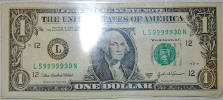 Left: 1800's Bank of Michigan $1 and $3 notes.
Center: 1933 Manufacturers Trust Company check.
Right: 2003-A $1 Federal Reserve Note with five consecutive "9's" in the serial number.
Other items displayed: Souvenirs from 2009 ANA National Money Show™ in Portland – See PNNA catalog.