TLCC Numismatic Exhibits: November 2008 meeting
Sample display items from the November 2008 TLCC regular meeting:
(Click on small images for a larger version.)









Upper Left: 1834 British Half Sovereign (gold).
Upper Right: 1859, 9 over 8, Wide 9, bronze Canadian Large Cent.
Lower Left: 1748 Mexican 8 Reales (Piece of 8) from the shipwreck Le Auguste Bordeaux.
Lower Right: Rare 1799 U.S. Large Cent.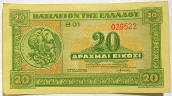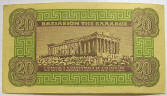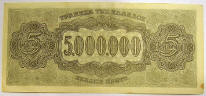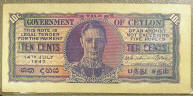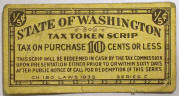 Upper: 1940 Greek 20 drachma banknote (Parthenon on back).
Middle: 1944 Greek 5,000,000 drachma inflation banknote.
Bottom Left: 1942 Ceylon 10 cents banknote.
Bottom Right: 1935 State of Washington 1/5 cent tax token scrip.




Left: Porcelain medal honoring Saint Benno of Meissen and the founding of the Diocese of Meissen in 967 and its recreation in 1921.
Right: 1925 Norse American gold medal, NGC Proof 63 Matte.





Left: Utah State Parks souvenir medal with Goblin Valley reverse.
Right: 1975 Benjamin Franklin First Postmaster General bicentennial medal.






Left: 1993 Puyallup Fair elongated cents.
Center: Canadian Gold Maple Leaf, 1/10 Troy ounce .9999 fine gold.
Right: 1948 Canadian Silver Dollar, PCGS MS 62.