TLCC: June 2008 meeting
Photos from the the June 2008 TLCC regular meeting:
(Click on small images for a larger version.)





Left: 1777 Russian 5 kopeks coin. Right: 1777 Russian/Siberian 10 kopeks coin.





Left: 1921-S Liberty Walking Half, PCGS F-12. Right: 1972 Eisenhower Dollar, PCGS MS-62, Type 2.




Left: 1878 HK-121 Wyoming Massacre So-Called Dollar in white metal.
Right: 1894 HK-259 California Midwinter Fair So-Called Dollar, benefits of aluminum.








1933 Set of wooden money from Aberdeen, Bremerton, Longview and Olympia
commemorating the visit of "Old Ironsides" to the State of Washington





Left: 1837 Feuchtwanger Cent pattern.
Right: Medal issued for 1927 ANA convention in Hartford.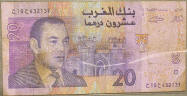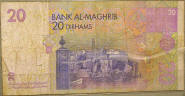 Left: Official "souvenir token" for Expo '74 World's Fair in Spokane.
Right: Bank of Al-Maghrib 20 dirhams banknote.



Left: c. 1880 currencies of the Republic of Hawaii.
Right: 2008 U.S. Mint Bald Eagle commemorative one dollar coin.