TLCC Numismatic Exhibits: February 2008 meeting
Sample display items from the February 2008 TLCC regular meeting:
(Click on small images for a larger version.)





Left: 1832 half dollar.
Right: 1912-D Barber half dollar, PCGS MS-63.





Left: 1826 George IV Half Sovereign, NGC MS-66.
Right: 1905 Brazilian medal for Latin American Scientific Congress.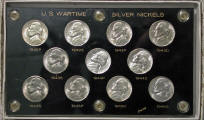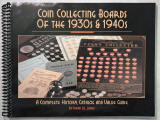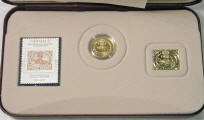 Left: U.S. Wartime (1942-1945) Silver Nickel Set.
Center: Book by David Lange: Coin Collecting Boards of the 1930s & 1940s.
Right: "Beaver" set commemorating 150 years of Canadian Post (1851-2001).




Left: 1969 Snoopy First Landing on the Moon commemorative medallion.
Right: Olympia Coin Club 50th anniversary medal (1958-2008).