TLCC Numismatic Exhibits: May 2007 meeting
Sample display items from the May 2007 TLCC regular meeting:
(Click on small images for a larger version.)





Left: 2001-2006 September 11 5th Anniversary Medal.
Right: Gregorian Calendar Medal.





Left: 1794 Large Cent.
Center: 1883 NO CENTS "Racketeer Nickel."
Right: Plated Maria Theresa Thaler.





Left: Clipped 1854 Bank of Upper Canada token.
Center/Right: Canadian dimes (1871, 1902-H, 1921) certified by PCGS.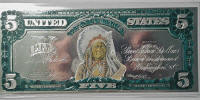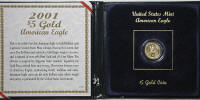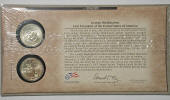 Left: Silver Certificate replica in silver foil.
Center: 2001 $5 Gold American Eagle.
Right: 2007 George Washington presidential dollar coin cover issued by U.S. Mint.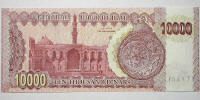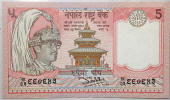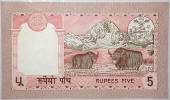 Top: Iraqi 10000 dinars banknote with serial number printing error,
and Saddam on the face of the note!
Bottom: 5 Rupees banknote (Thailand?) featuring yaks on the back.



Left: April 3, 2007 Mariners Salute to Armed Forces Night commemorative medallion.
Right: 2001 Salt Spring Island Dollars Limited Edition Collector's Set.




Left: Nagurno-Karabahk 25,000 drams fantasy coin.
Right: 1971 "Private Treasury" silver coin of William and Jennie Ravell.