TLCC Exhibits: April 2007 meeting — "Anything But Coins"
Sample display items from the April 2007 TLCC regular meeting:
(Click on small images for a larger version.)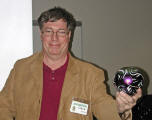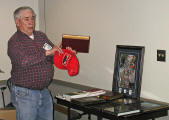 Dave (glass balls/marbles); Don T. (antique Chinese opium pipes);
Frank (Russian military decorations); Don S. (books).





Jake (decorative neckwear); Ken (old bank checks);
Loren (Hawaiian figures); Mac (model trains).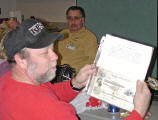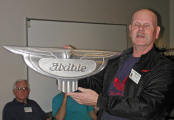 ? (Bank of Memphis paper, etc.); Robin (Scouting memorabilia);
Ron D. (spoons); Ron F. (Flxible bus sign).