TLCC Numismatic Exhibits: December 2006 meeting
Sample display items from the December 2006 TLCC regular meeting:
(Click on small images for a larger version.)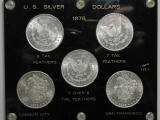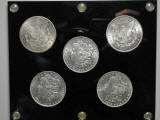 Left: 1878 Morgan Dollar set.
Right: 1883 Shield Nickel (final year of type).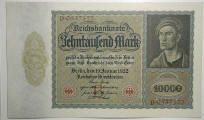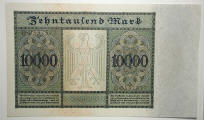 Left: 1908-D Barber Dime, ANACS MS-62.
Right: 1922 German high-denomination 10,000 mark Reichsbanknote.





Left: Medal issued for 2005 ANA National Money Show™ in Kansas City (bison on reverse).
Right: 2006 Maui Trade Dollar.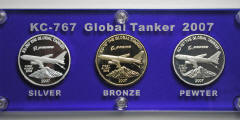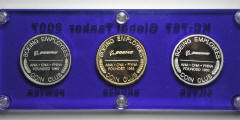 Boeing Employees Coin Club KC-767 Global Tanker 2007-dated medals.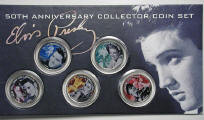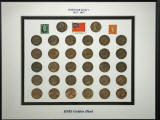 Left: Unknown Chinese-like coin or souvenir.
Center: Elvis Presley 50th Anniversary set of colorized Tennessee quarters.
Right: British halfpenny set, 1937-1967.