TLCC Numismatic Exhibits: May 2006 meeting
Sample display items from the May 2006 TLCC regular meeting:
(Click on small images for a larger version.)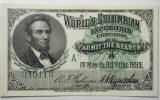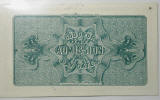 Left: 1776 Delaware colonial 20 shillings (1 pound) paper money.
Right: 1893 World's Columbian Exposition admission ticket.





Left: 1877-S Trade Dollar, NGC MS-62.
Right: 1926 Sesquicentennial Half Dollar, ANACS MS-61.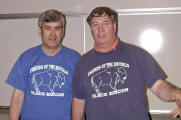 Left: 2002 Salt Lake City Olympic Winter Games participation medal.
Center: Ron Ahre show a banjo as part of the "Anything But Coins" displays.
Right: Ron and Dave, Friends of the Buffalo!!