TLCC Numismatic Exhibits: March 2006 meeting
Sample display items from the March 2006 TLCC regular meeting:
(Click on small images for a larger version.)



Left: 1804 Half Cent, ANI VF-35.
Right: 1835 Capped Bust Dime, PCI AU-50.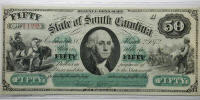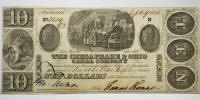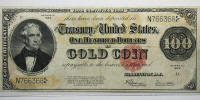 Top: 1872 South Carolina $10 and $50 banknotes.
Bottom: 1840 Chesapeake & Ohio Canal Company $10 note; 1922 US $100 Gold Certificate.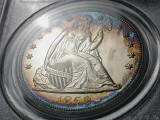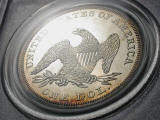 Left: 1852 Seated Liberty Dollar Proof Restrike, A. Carter collection, PCGS PR-63.
Right: 1903 Indian Head Cent, Jules Reiver collection, NGC MS-64 RB.





Left to right: 1893 World Columbian Expo US Gov't. Bldg. medal, HK-155.
1913 Opening of the Panama Canal commemorative medal.
1964-66 St. Louis Bicentennial medal.
1966 Kennedy Half Dollar "pushout" coin.
1998 Classic Motorcycle Series silver round: Indian V-Twin Chief.


Limited Edition Proof Sterling Silver Medals: Norman Rockwell's Spirit of Scouting.