TLCC Numismatic Exhibits: September 2004 meeting
Sample display items from the September 2004 TLCC regular meeting:
(Click on small images for a larger version.)





Left to right: 1793 Wreath Cent PCI F-15, 1867/67 Indian Cent PCGS XF-40.





Left to right: 1942/1-D Mercury Dime PCGS XF-40, 1910-D Indian $10 gold piece, PCGS MS-63.




Left to right: large size ceramic medal from 1936 Berlin Olympics, 1983 ANS medal.





Left to right: Lincoln Cathedral bronze medal, ANA 2003 Pittsburgh convention exhibitors and judges medal.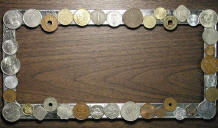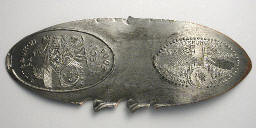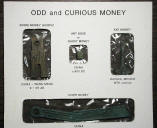 Left to right: License plate frame with coins attached!, unusual double elongated from ANA Pittsburgh convention, odd and curious money display.