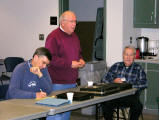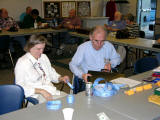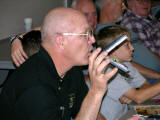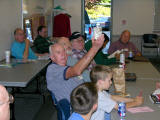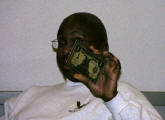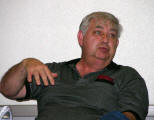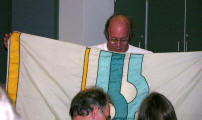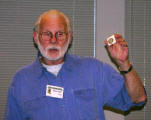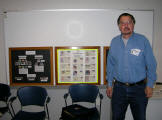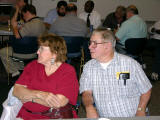 Bottom row, center: Ron Ahre shows birthday cake for Dave Schmidt.
Bottom row, right of center: Dave begins to eat his cake!
The display topic was "anything but coins."
Photos by Don Tjossem with photo editing by Eric Holcomb.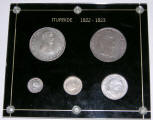 Coin set of Iturbide, shown by Don Tjossem as part of his presentation on Imperial Mexican Numismatics. Iturbide ruled Mexico from 1822-1823 and was the very first Imperial Ruler of Mexico. Maximillian was the second Imperial Ruler of Mexico and ruled from 1863-1867. There never has been a third. Both were assassinated and both had very short terms.